Commercial-Off-The-Shelf Applications
Providing complete astrodynamics functionality for missions of any size or scale.

FreeFlyer® is a feature-rich astrodynamics tool that supports all phases of the mission lifecycle, from initial design trade studies through automated on-orbit operations. Powered by industry-proven astrodynamics algorithms accessed through a flexible scripting environment, FreeFlyer is unmatched in its versatility to solve the toughest problems of today's space missions.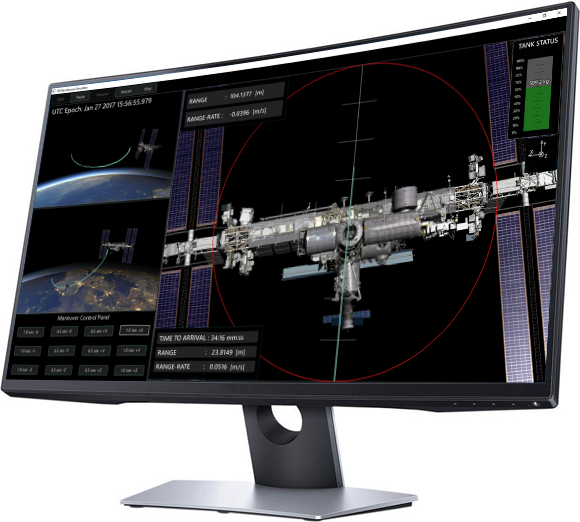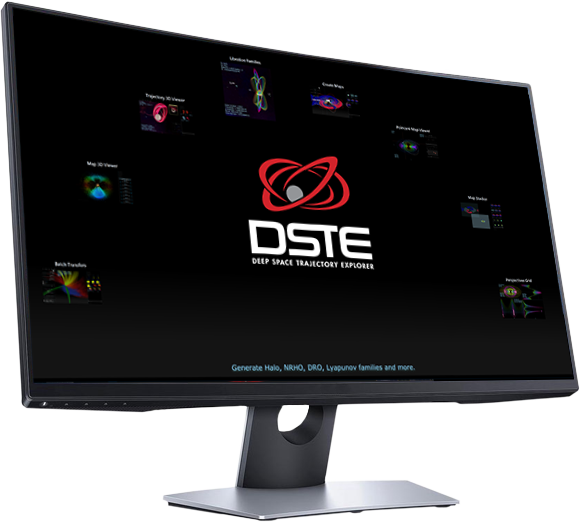 The Deep Space Trajectory Explorer (DSTE) is an interactive software package that combines cutting-edge multibody trajectory design techniques with innovative visualizations to dramatically reduce time spent on trajectory design. DSTE allows intuitive selection of orbits that satisfy mission constraints. Designed for any planet-moon system, DSTE features a fully configurable integration, polar and 3D design and multidimensional trajectory Poincaré maps.
Customized Space Software Solutions
Extend the power of FreeFlyer® with these customized software solutions designed to meet your mission's specific requirements and capabilities.
Atlas Displays
Atlas displays provides real-time situational awareness supporting any mission operations center and the flexibility to be customized to and integrated into any ground system environment via a number of interface methods.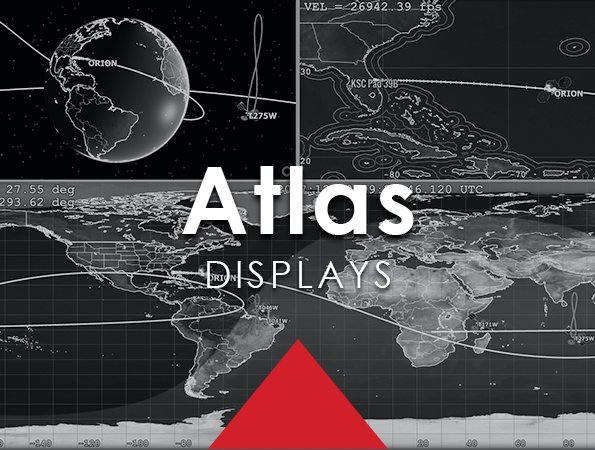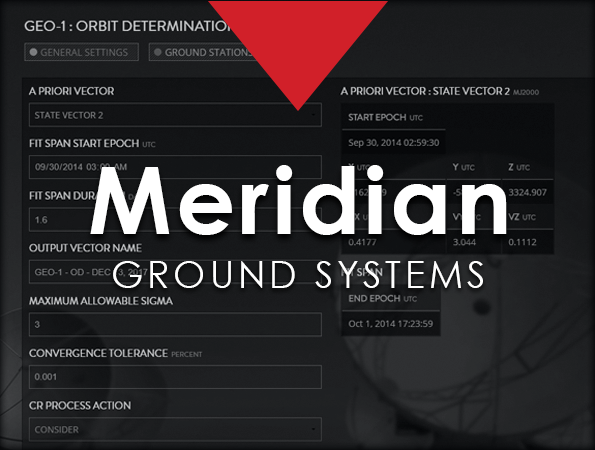 Meridian Ground Systems
Meridian Ground Systems is a turnkey, cost-effective solution for managing your mission through user-friendly graphical interfaces specifically designed for streamlined spacecraft operations within geosynchronous and low earth orbits (GEO/LEO).
ObsSIM Solutions
Generate simulated space surveillance sensors observations with a.i. solutions' ObsSIM. ObsSIM produces physics-based observation data powered by FreeFlyer®, simulating the ground and space-based sensors of the US SSN.